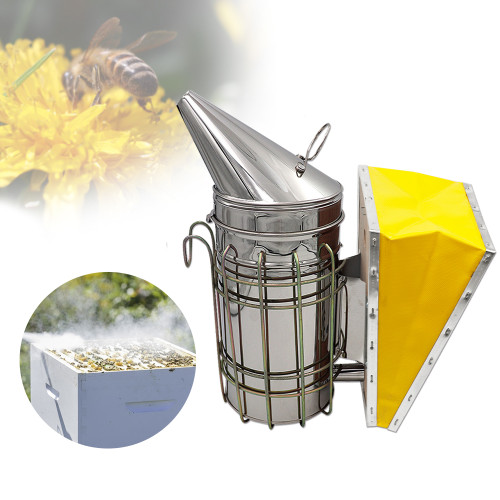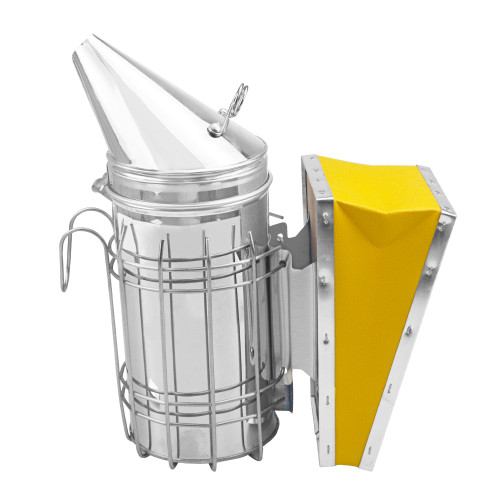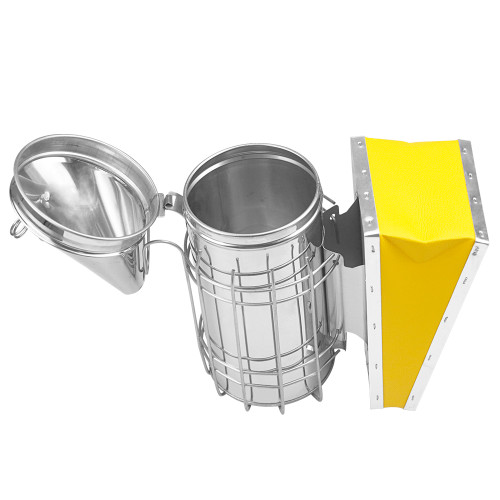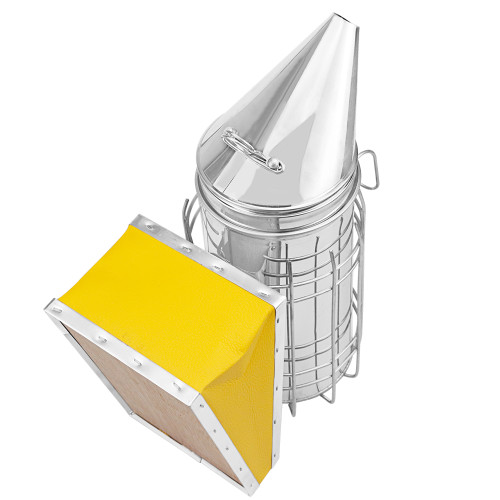 Stainless steel bee smoker beehive smoker beekeeping equipment for Apiary
Item specifics
Material:

stainless steel
Size:

26.0*10.0 * 27.70cm
Description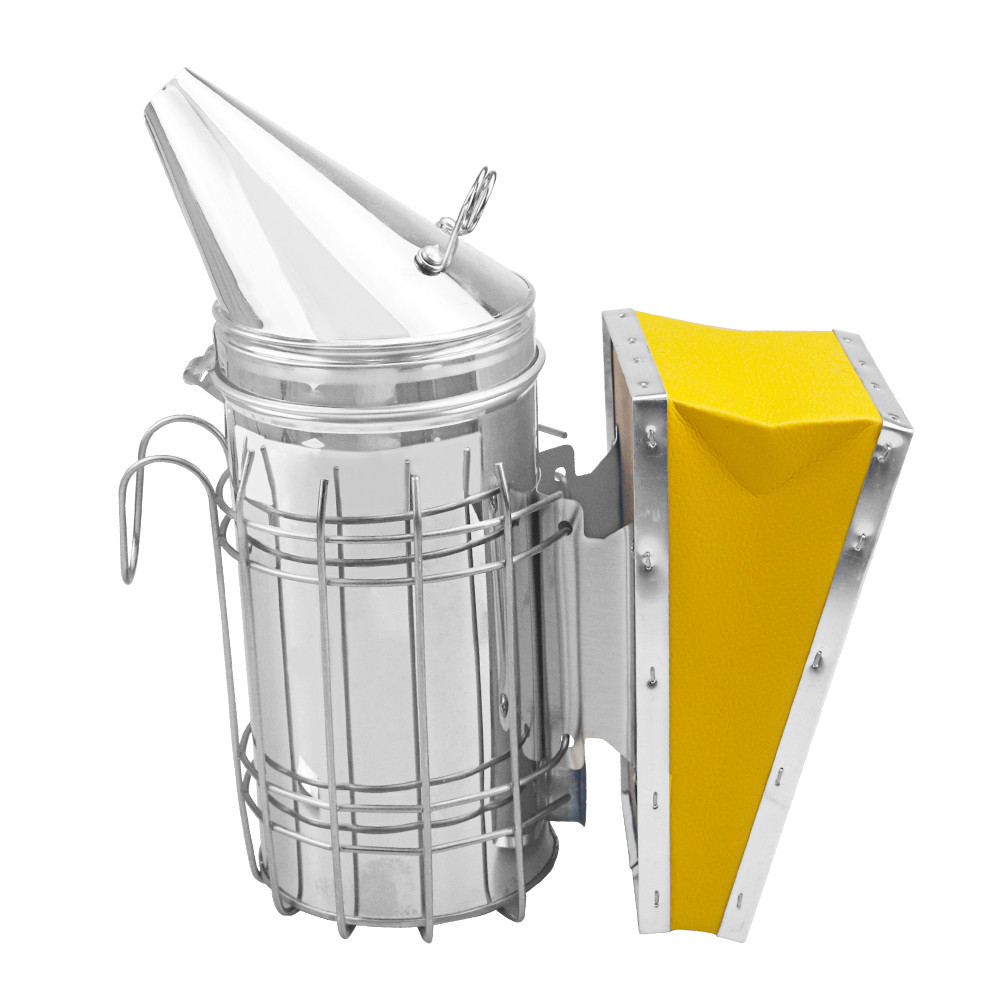 Stainless steel bee smoker beehive smoker beekeeping equipment for Apiary
high quality:
Featuring an all stainless steel riveted construction and wooden bellows, this bee smoker is crafted from durable synthetic leather for durability.
Wraparound heat shield prevents direct contact with smoke chamber and prevents scalding.
It is used to produce smoke to calm bees when you work in beehive.
Increase finger-protection heat shield on the outside of the bottle.
Conical mouth design, easy to spray smoke.
High quality bellow leather, durable and not easy to deform .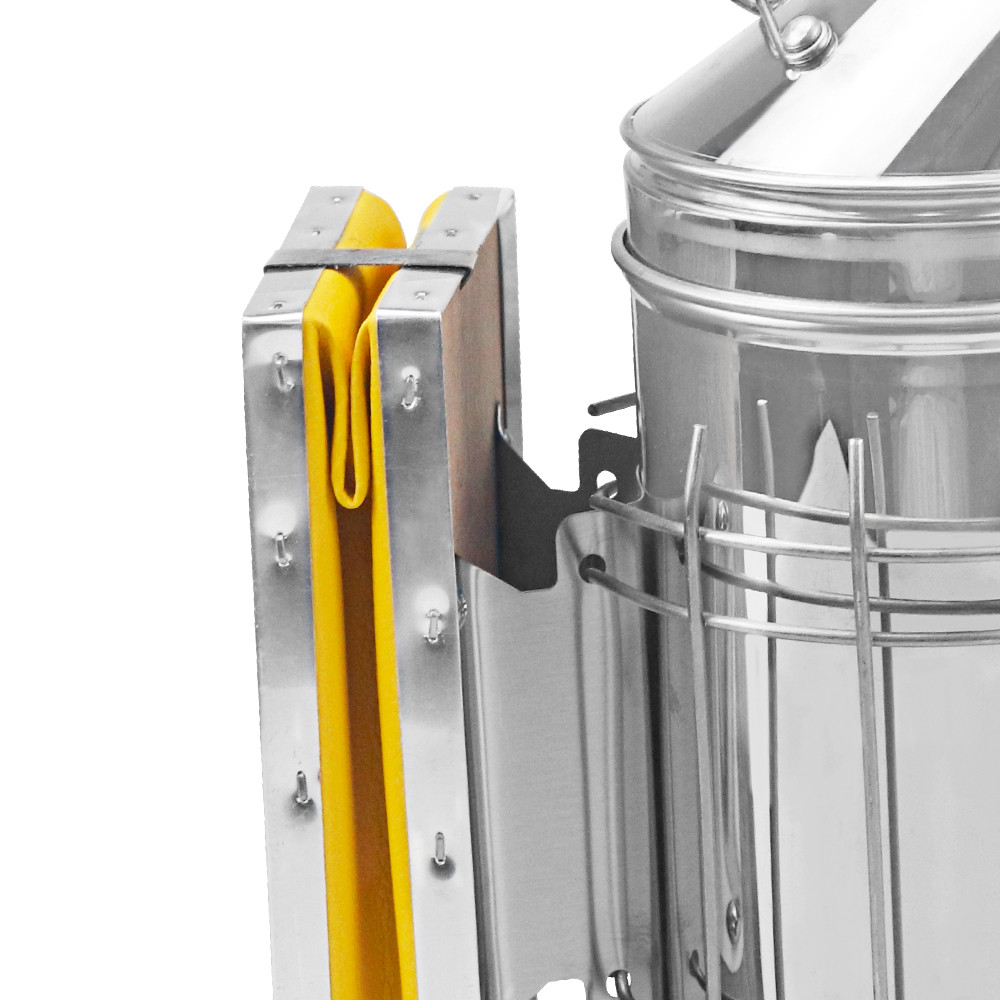 EASY TO USE: This smoker has no "break-in" period - even with bulky gloves, the bellows can take in a lot of air with just a little finger pressure. This smoker is easy to light and keeps it alight with whatever fuel you have on hand - pine needles, mulch or twigs.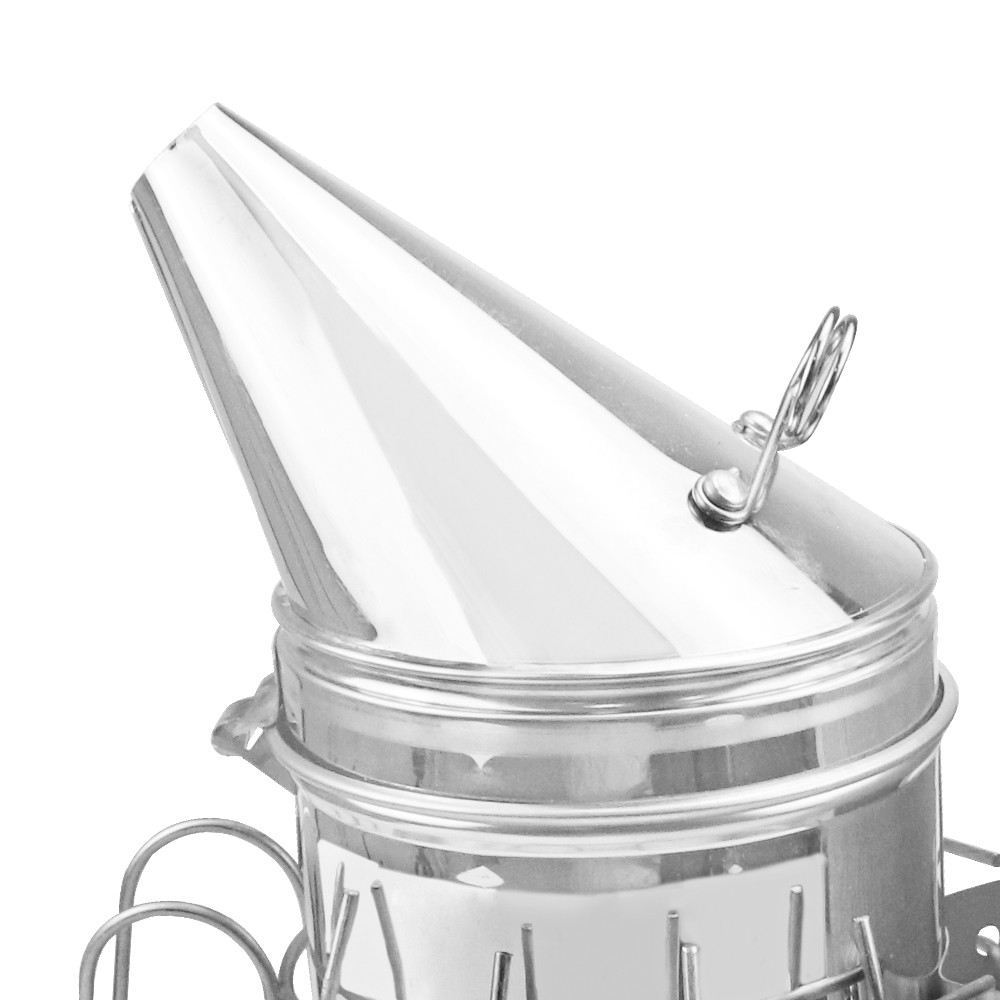 Basic Beekeeping Tools: A "must have" tool for any beekeeper. A few puffs of smoke and bees instinctively turn their attention to fire prevention rather than protecting the hive from intruders.