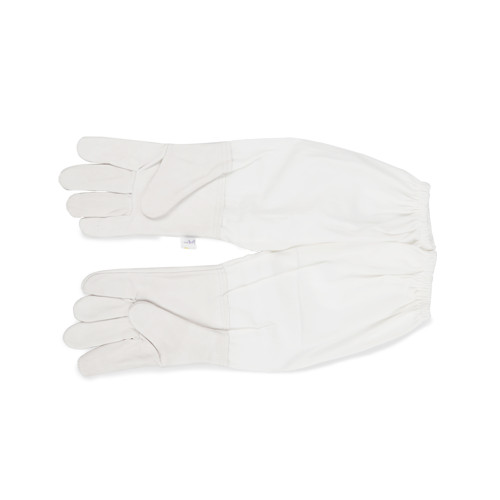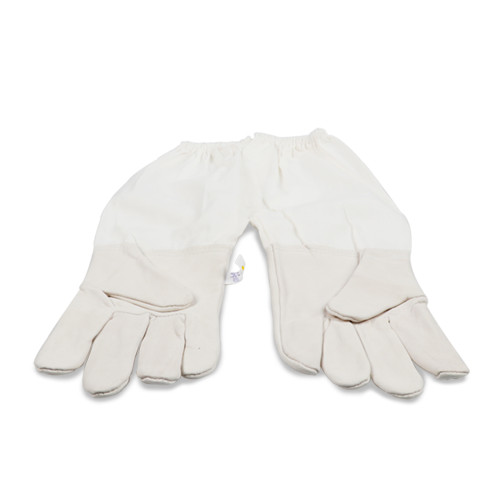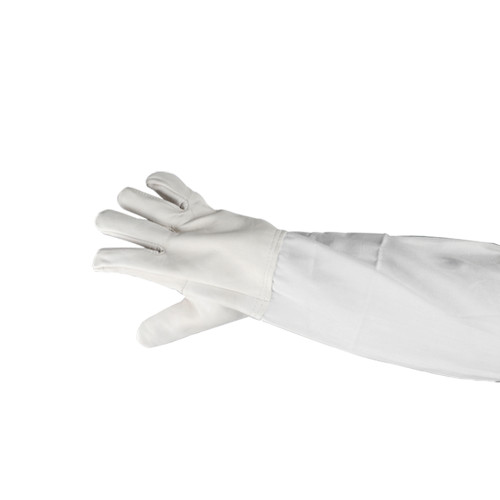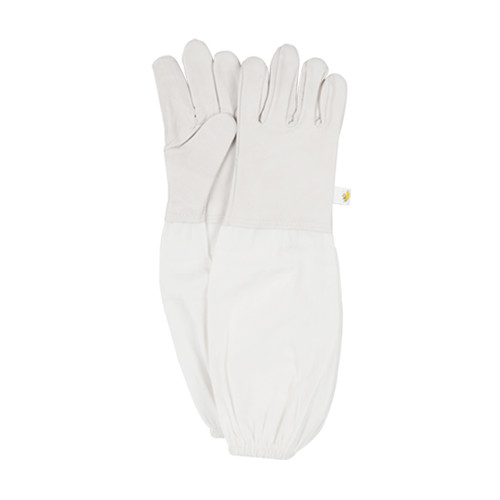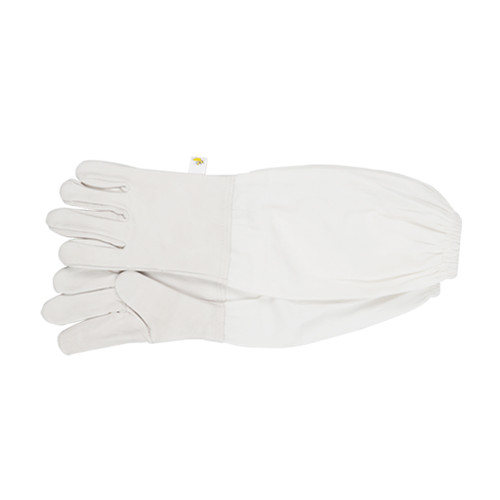 White Beekeeping gloves Sheepskin Gloves with Long Soft Cotton Cloth Sleeve for beekeeping
Item specifics
Material:

White sheepskin & Polyester cotton
Length:

480mm-520mm
Weight:

180g/set
Size:

L;XL;XXL
Description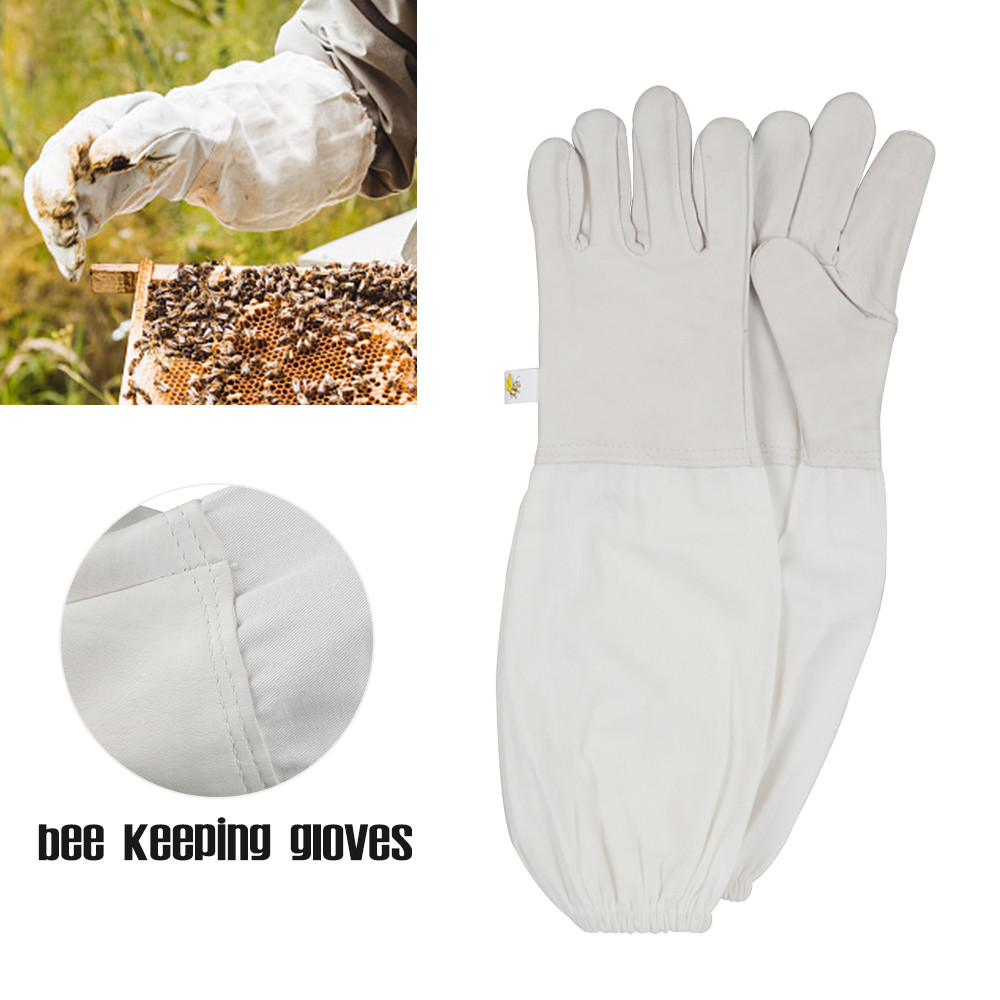 White Beekeeping gloves Sheepskin Gloves with Long Soft Cotton Cloth Sleeve for beekeeping

Professional beekeeper gloves with durable sheepskin leather hands, medium-weight cotton sleeves, and elastic cuffs.
Quality through-and-through, the beekeeper gloves feature mid-length sleeves and are extra easy to put on and take off.
The durable sheepskin hands provide unrivaled sting resistance, while the reinforced cuffs keep you safe from honey bee stingers.

Unisex design for men and women.
These versatile gloves are not just for beekeepers; they also make great gardening gloves, landscaping gloves, and they are heat resistant.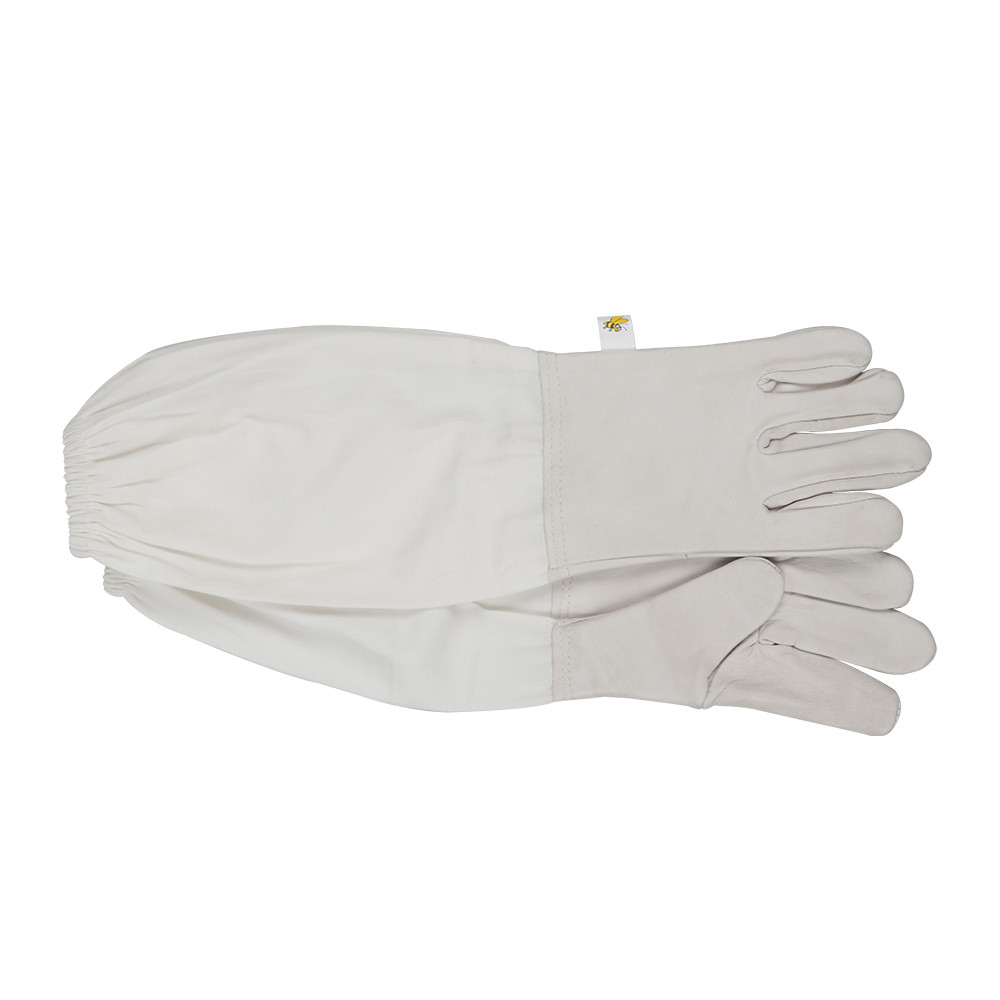 Sheepskin leather: Made of durable goatskin leather designed to protect the palms of your hands and fingers, yet offer the flexibility needed to handle tools and hives. Perfect for beginners, hobbyists and commercial beekeepers.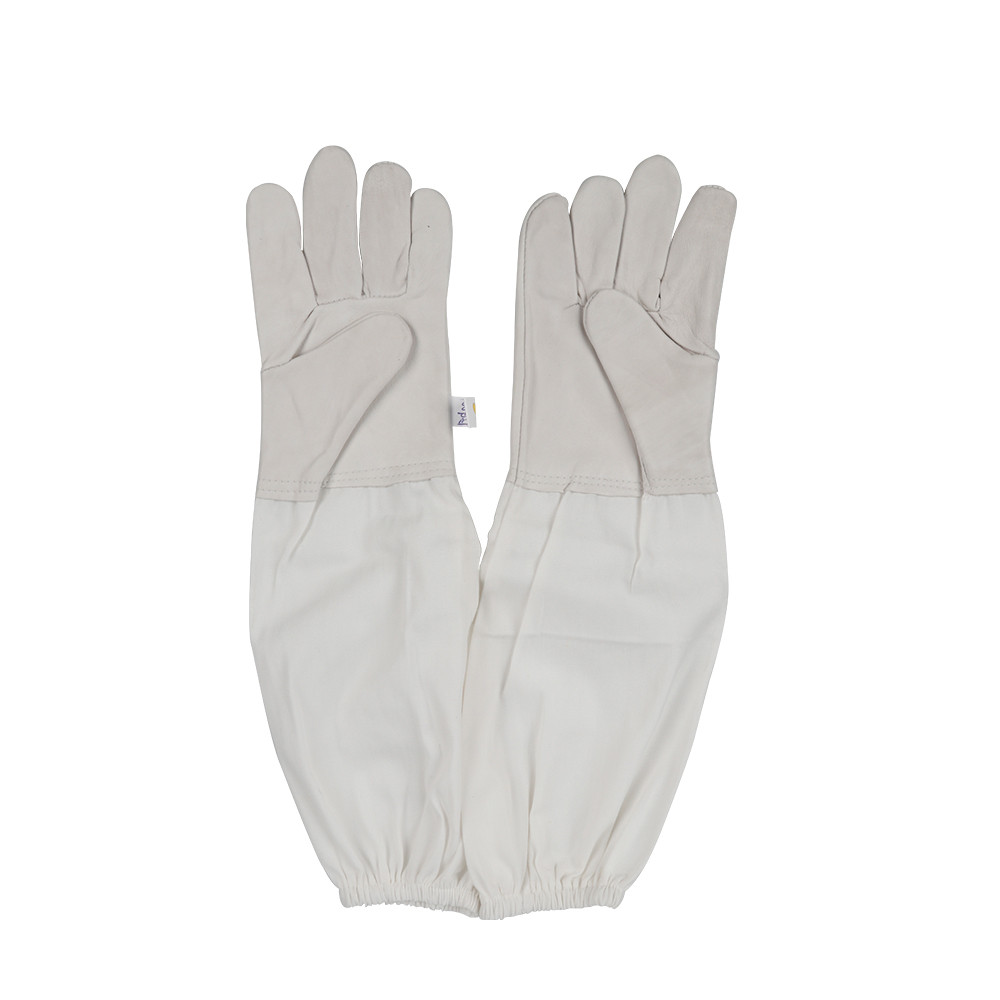 The high elastic bands on the wrist, waists and glove cuff can form a tight fit to ensure no bee can get in.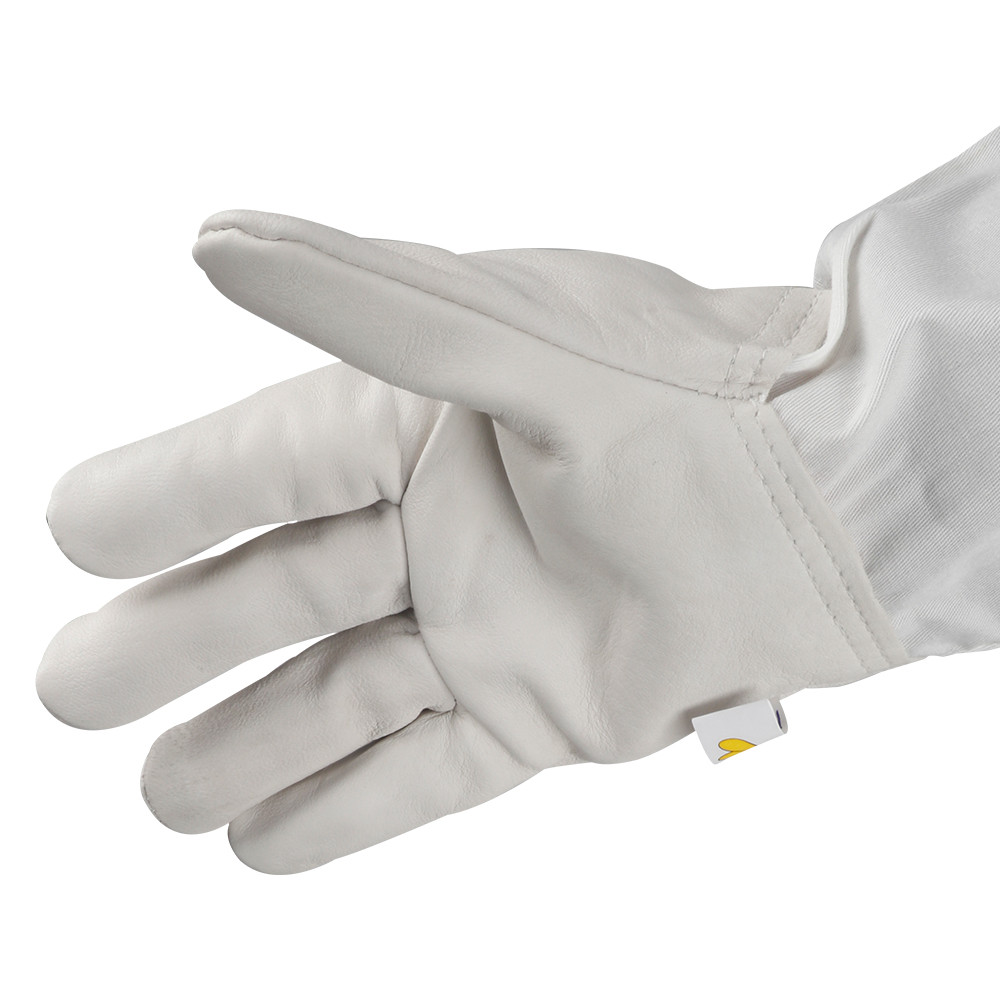 Premium quality Sheepskin leather for complete protection of your hands while you're working with your bee's, Reinforced wrists, Light-weight Long soft cotton sleeves, Vented and elastic cuffs.