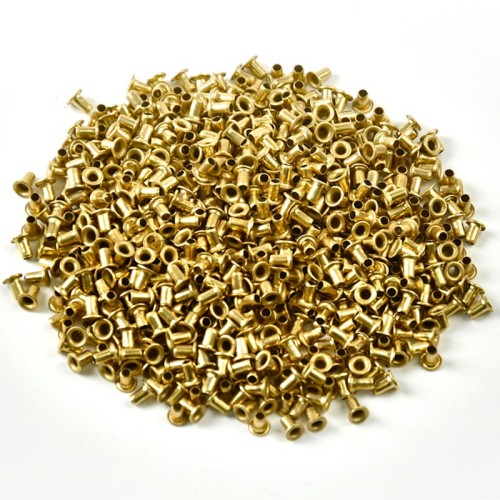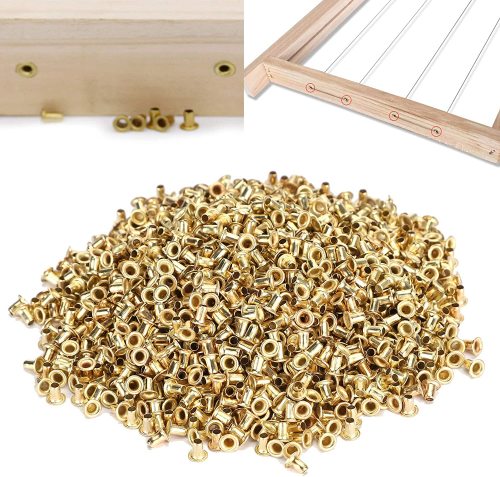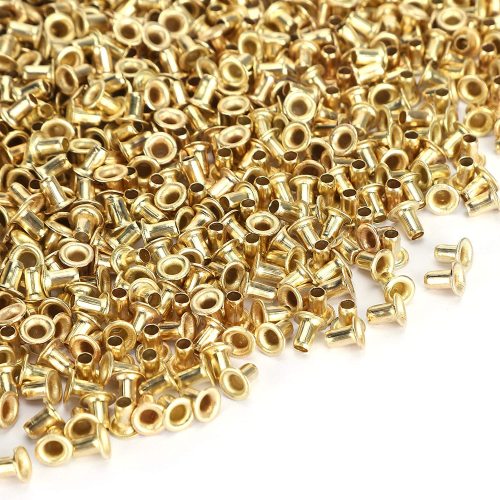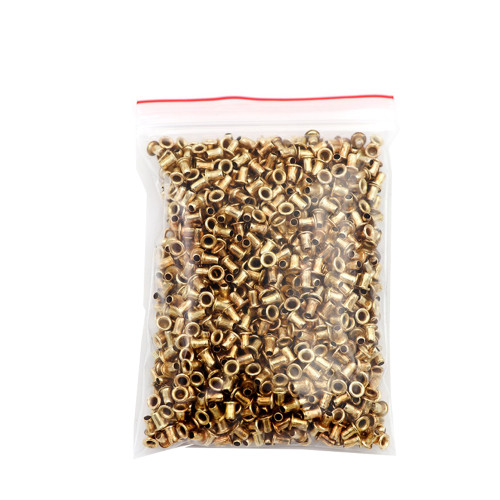 Pure cupper eyelet Beehive Nest Box Frame End Threading Hole Eyelets for beehive frame
Item specifics
Material:

Red copper
Size:

4.5mm*2.5mm*2.5mm
Description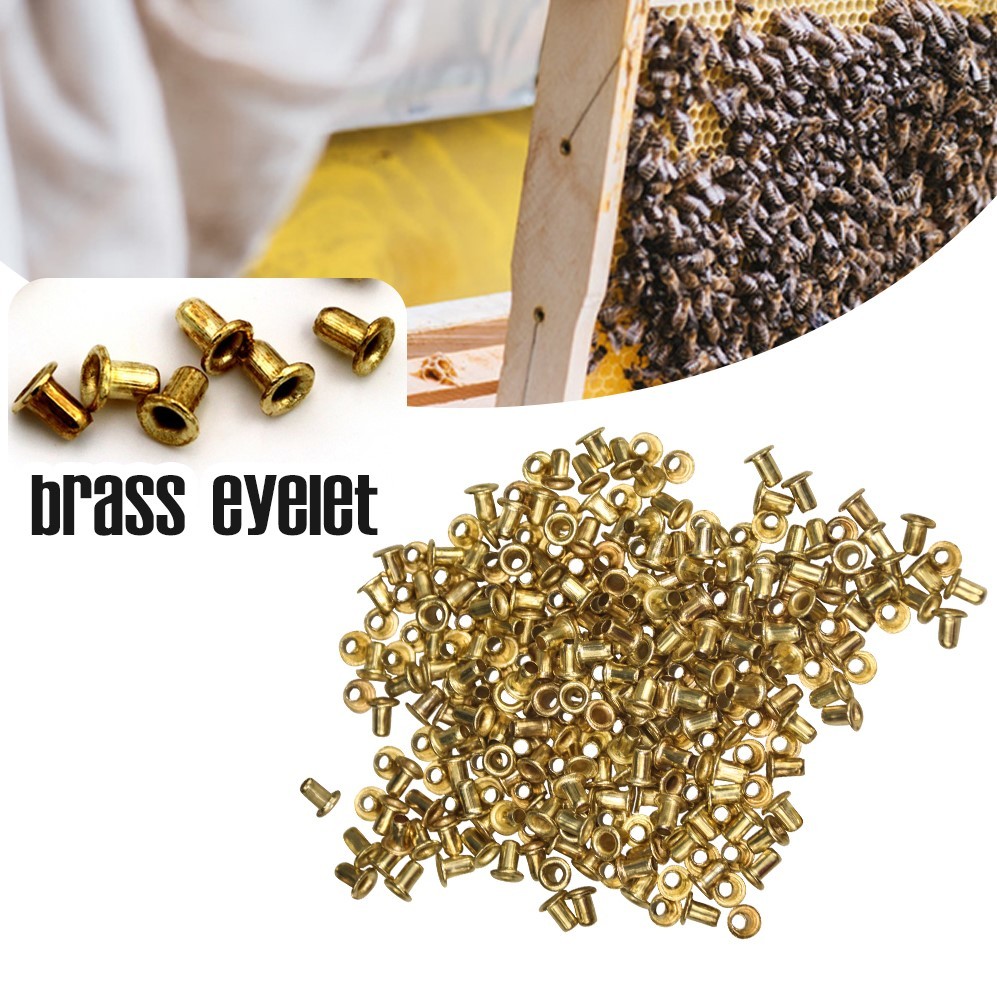 Brass eyelet Pure cupper eyelet for frame
【High Quality】Made of high quality pure copper material, sturdy and durable, not easy to rust and corrosion. Attached to beehive frame, iron wire can added to frame to minimize damage to the wood.
【Beehive Copper Eye】Eyelet of small metal accessory placed in wooden hole of beehive frame, to prevent frame wire from cutting into wood.
【Protect Beehive Frame】Placing eyelet is good way to protect frame from overtime damage caused by steel wire going deep into frame.
【Replacement Accessory】Used to replace the wooden eye of old beehive rack, to extend the service life of beehive rack.