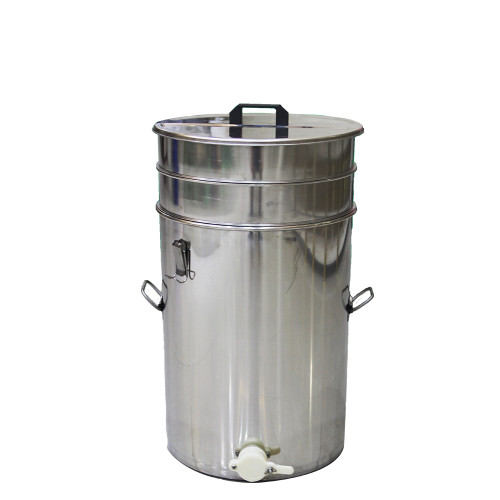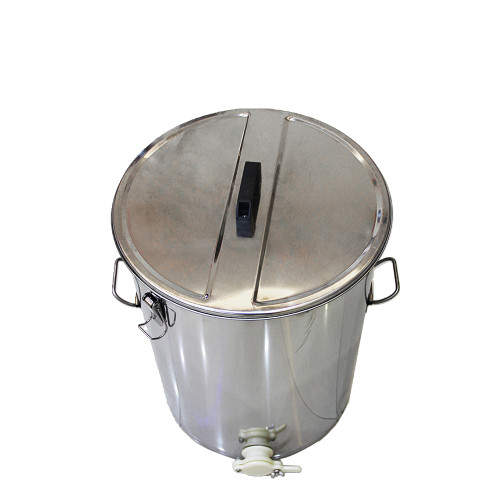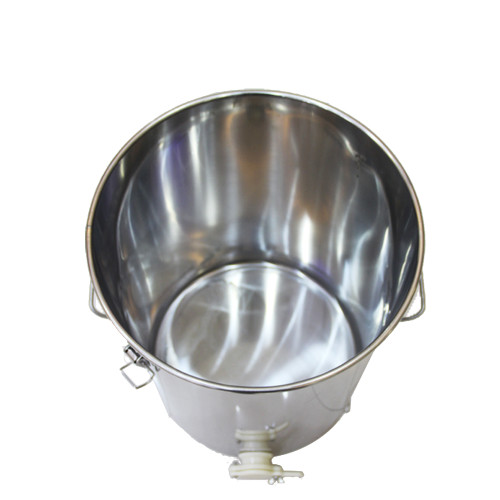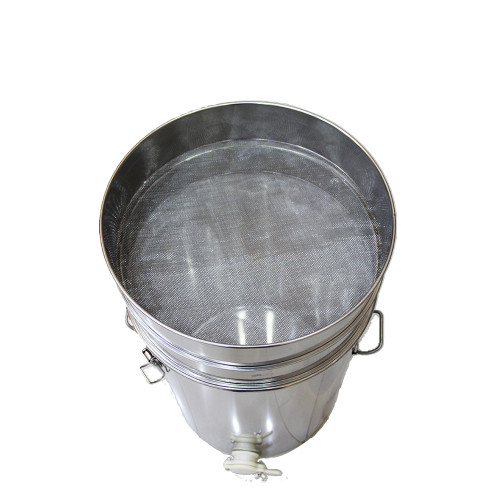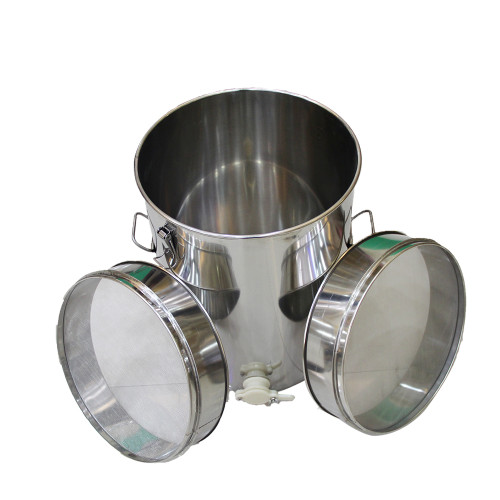 High quality stainless steel honey tank honey barrel with double strainers and honey gate 30L/ 45kg
Item specifics
Material:

Food grade stainless steel
Volume:

30L/ 45kg
Description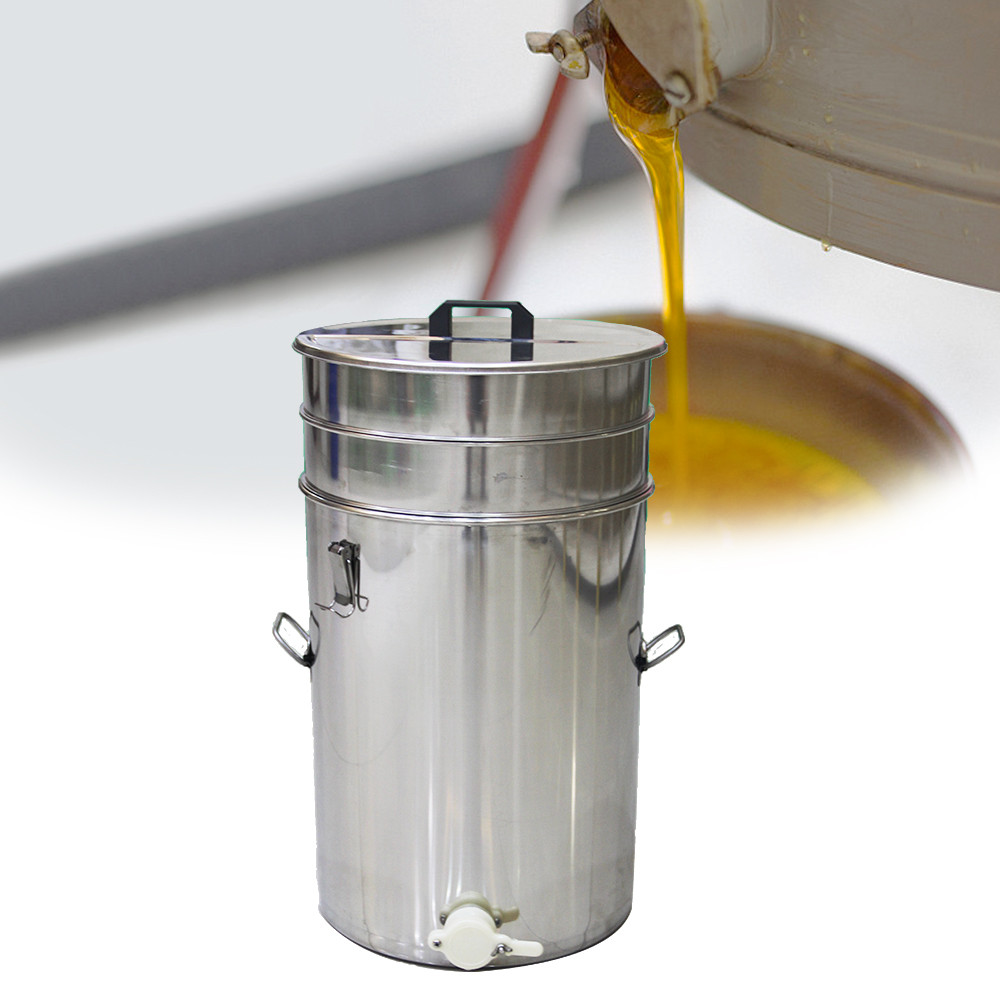 High quality stainless steel honey tank honey barrel with double strainers and honey gate 30L/ 45kg

Before conditioning your honey, it is necessary to clean the honey: phase of settling and filtration. For this, the beekeeper must have a minimum of material, namely a storage tank, to ensure that it collects a honey that is consumable and of quality, away from any impurity.

Material: Food grade stainless steel

Volume: 30L/ 45kg

With a plastic honey gate valve located at the bottom of the tank, the premium handles help with tipping the tank to make decanting of honey into smaller containers easy.