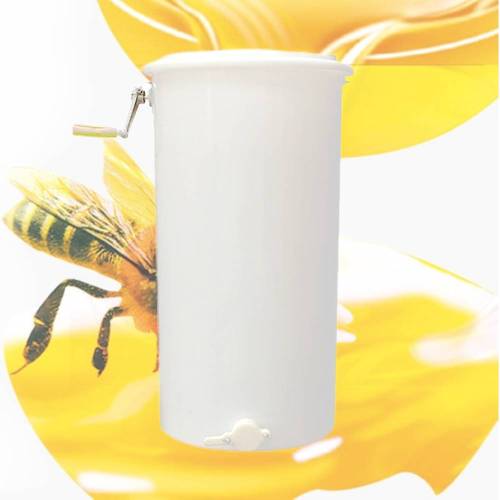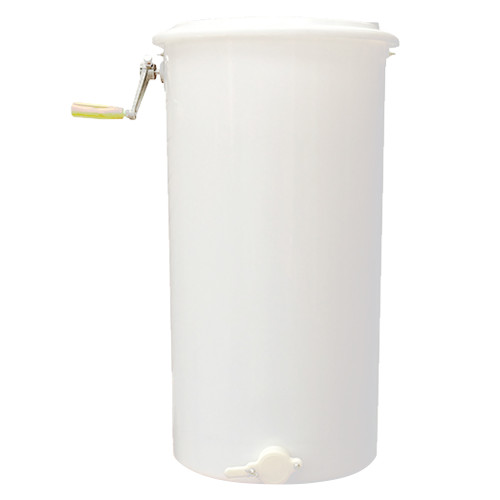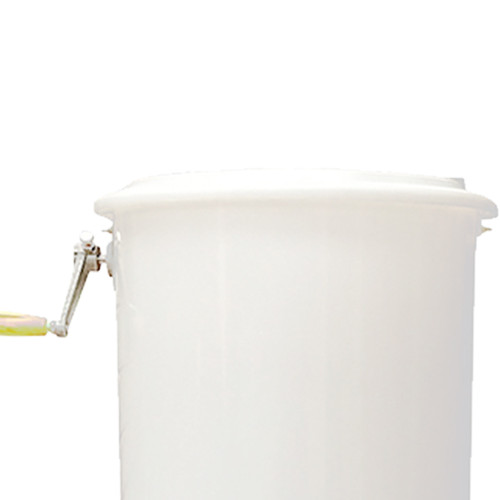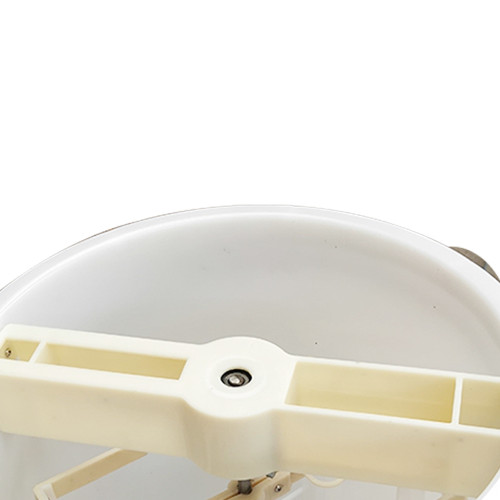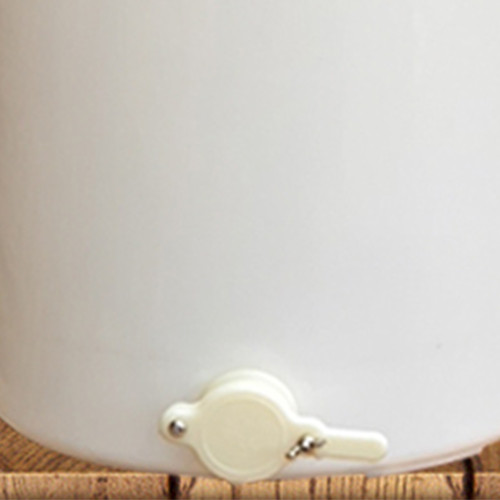 HE01-4 Basic Honey Extractor 2 Frame Plastic Manual honey extractor
Item specifics
Material:

SUS201
Size:

42*42*79cm
Type:

Manual
Operating Principle:

Centrifugation
Description
HE01-4 2 Frame Manual Plastic Honey Extractor
Material: plastic for barrel & stainless steel for inner basket
Type: Manual
With plastic honey gate, Without legs
Measure of frame rack: 420 mm* 260 mm
A honey extractor extracts the honey from the honey comb without destroying the comb.
Extractors work by centrifugal force.
A drum or container holds a frame basket which spins, flinging the honey out. With this method the wax comb stays intact within the frame and can be reused by the bees.
Bees cover the filled in cells with wax cap that must be removed (cut by knife, etc.) before centrifugation.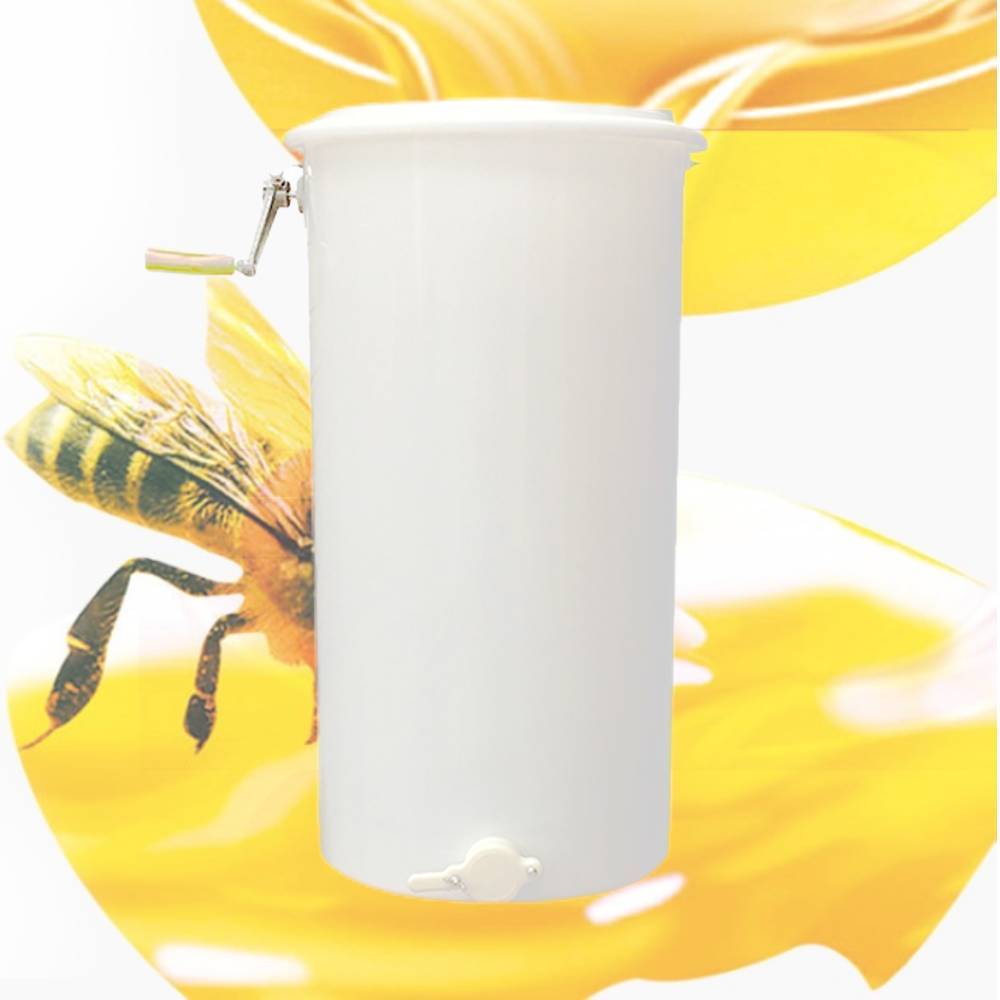 Honey Extractor

Item No.

Commodity

Specification

Description

HE01

2 Frames manual honey extractor

With 3 legs and a honey gate

Measure of frame rack: 420mm*260mm

HE01-1

2 Frames Manual honey extractor

With a honey gate

HE01-2

2 Frames manual honey extractor

With 3 legs and a honey gate

HE01-3

2 Frames full transparent Manual honey extractor

With 3 legs and a honey gate

HE01-4

2 Frames Plastic manual honey extractor

With a honey gate

HE01-5

2 Frames Electric honey extractor

With 3 legs and a honey gate

Power supply: 220V( 110V customized on-demand)


HE01-6

Extractor 2 frames manual reversible

With 3 legs and a honey gate

HE02

3 Frames Manual honey extractor

With 3 legs and a honey gate

HE02-1

3 Frames full transparent Manual honey extractor

With 3 legs and a honey gate

HE02-2

3 Frames Electric honey extractor

With 3 legs and a honey gate

Power supply: 220V( 110V customized on-demand)

HE02-3

Extractor 3 frames manual reversible

With 3 legs and a honey gate

HE03

4 Frames Manual honey extractor

With 3 legs and a honey gate

HE03-1

4 Frames Electric honey extractor

With 3 legs and a honey gate

Power supply: 220V( 110V customized on-demand)

HE03-2

Extractor 4 frames manual reversible

With 3 legs and a honey gate

HE03-3

Extractor 4 frames electric reversible

With 3 legs and a honey gate

Power supply: 220V( 110V customized on-demand)

HE04

6 Frames Manual honey extractor

With 3 legs and a honey gate

HE04-1

6 Frames Electric honey extractor

With 3 legs and a honey gate

Speed control

Power supply: 220V( 110V customized on-demand)

HE05

8 Frames Manual honey extractor

With 3 legs and a honey gate

HE05-1

8 Frames Electric honey extractor

With 3 legs and a honey gate

Speed control

Power supply: 220V( 110V customized on-demand)

HE06

12 Frames Electric honey extractor

With 3 legs and a honey gate

Speed control

Power supply: 220V( 110V customized on-demand)

HE07

20 Frames Electric honey extractor

With 3 legs and a honey gate

Speed control

Power supply: 220V( 110V customized on-demand)

HE08

24 Frames Electric honey extractor

With 3 legs and a honey gate

Speed control

Power supply: 220V( 110V customized on-demand)