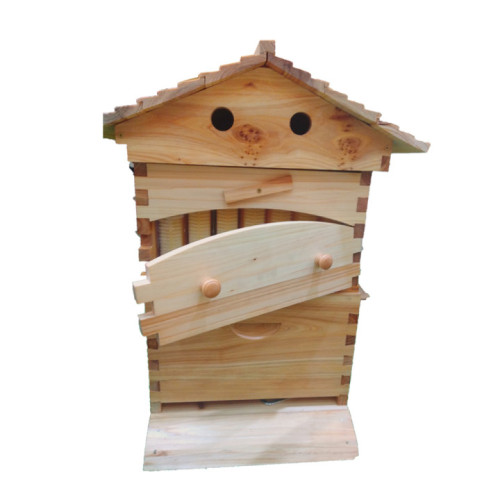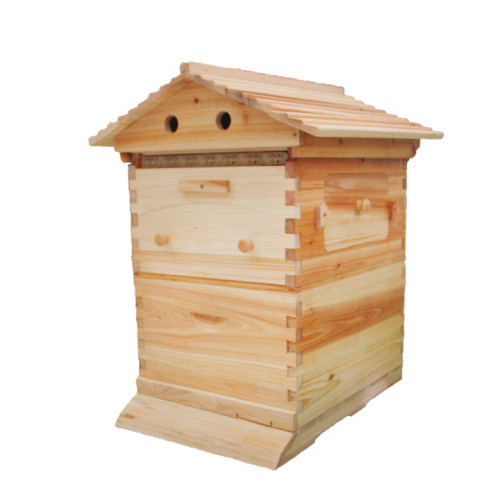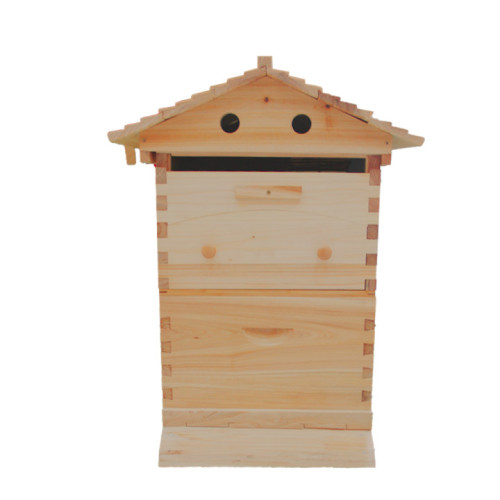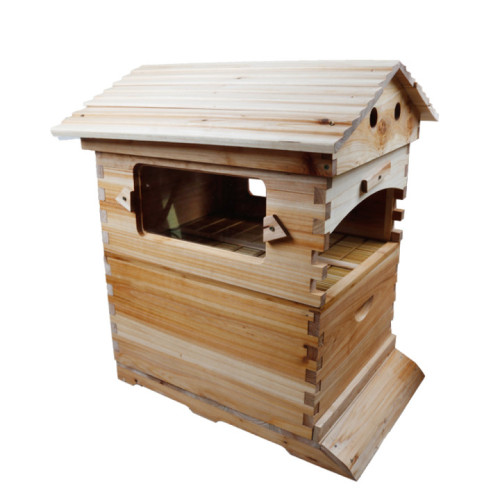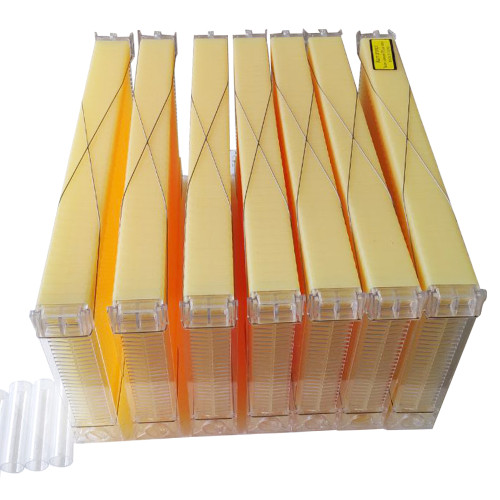 Auto Flow Beehive with 7 frames for apiary
Item specifics
Model Number

BE07
Size:

61.0*41.0*73.0cm(L * W * H)
Material:

:New Zealand pine (unassemble)
Description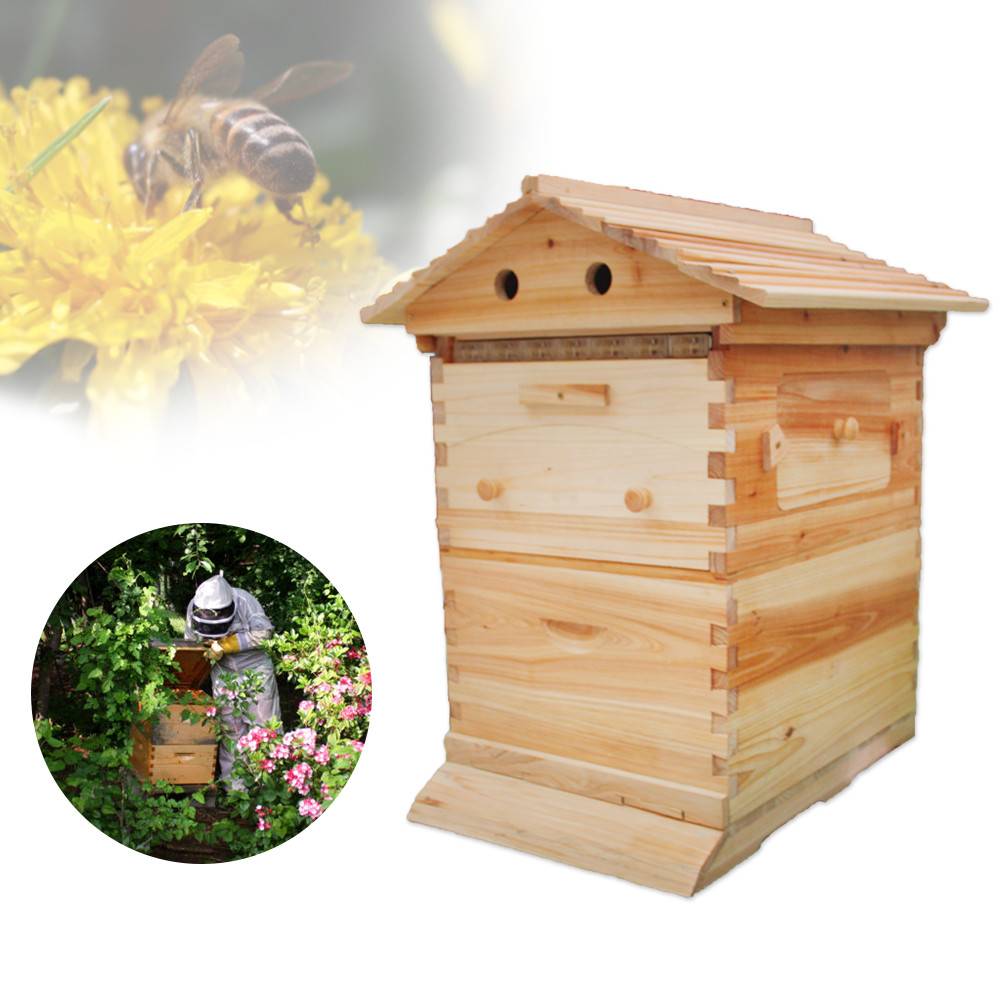 AUTO FLOW BEEHIVE Automatic Self-Flowing Honey Bee Hive & 7 Auto Frames Apiculture
Wooden House Package Content:
1 X Gable Roof; 1 * Inner Cover, 1 * Super Box; 1 * brood Box; 1 *Bottom Board; 1 *Queen Excluder
Auto Frames Package Content : 7* Auto Frames; 7 * Honey Tubes; 1 * Metal Key.

Package Includes 2 Cartons: one carton of wooden house , one carton of 7 pcs auto frames.

Feature Chinese auto flowing hive is a beehive designed to allow honey to be extracted simply by turning a lever.
The hive does
not have to be opened and the bees are not disturbed as in normal extraction. The frames contain a partially-formed.
plastic honeycomb lattice with vertical gaps. Bees filling these gaps with beeswax and the cells with honey.