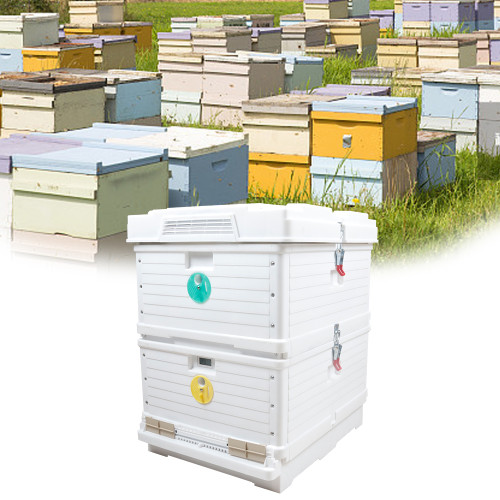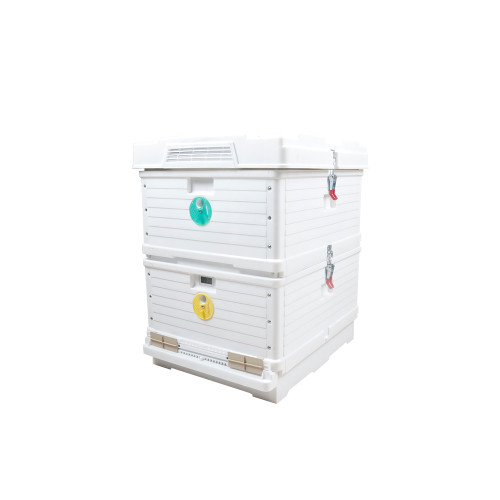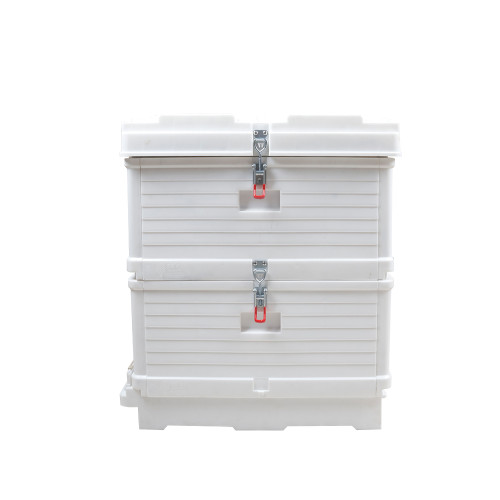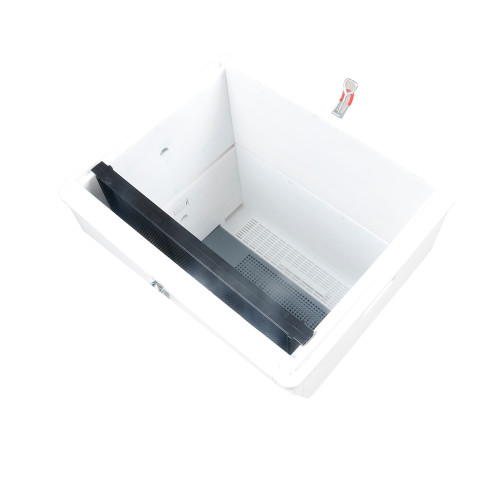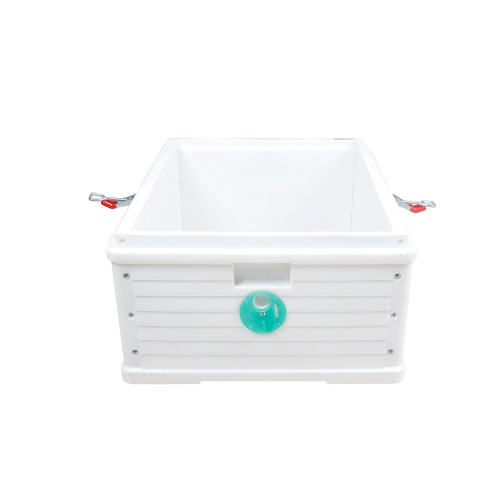 Langstroth Double Layers Polyethylene Beehive for beekeeping
Item specifics
Model Number:

BE09
Size:

Size:49.0*37.0*26.0cm (L * W * H)
Material:

PP
Type

Langstroth Beehive
Application

Beekeeping
Description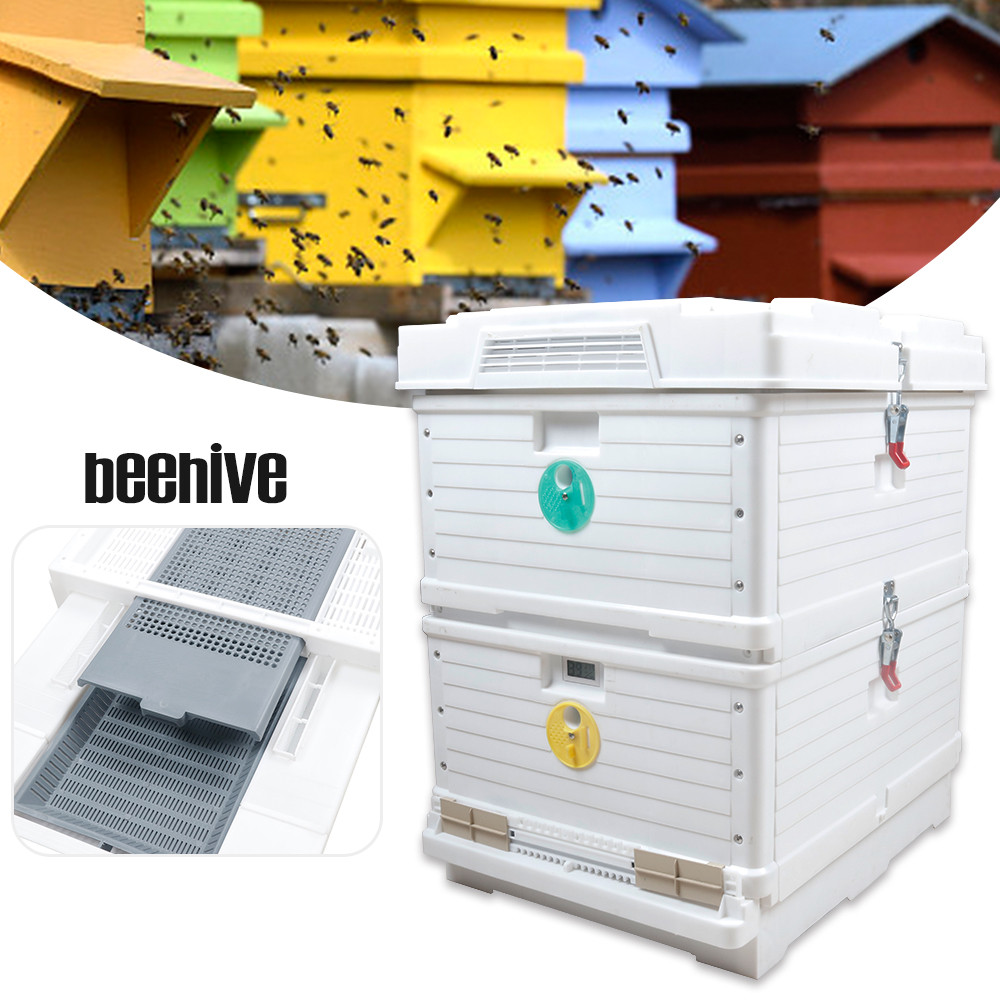 Langstroth Double Layers Polyethylene Beehive for beekeeping
Including following parts: Top cover* 1, body box* 1, super box* 1, queen excluder* 1, bottom board* 1.
Beehive boxes size: 49.0*37.0*26.0 cm

Bottom configuration: There are push-pull pollen trap, pollen receiving plate, small feeders and so on.
Thermometer Design: The design of the thermometer can help you better observe the temperature and humidity inside the beehive.
The built-in pollen collector is more portable.
Heat preservation treatment: Foam insulation is placed in the middle of beehive body to provide thermal insulation.