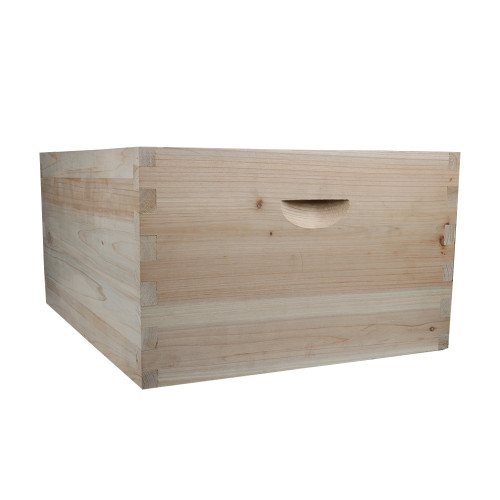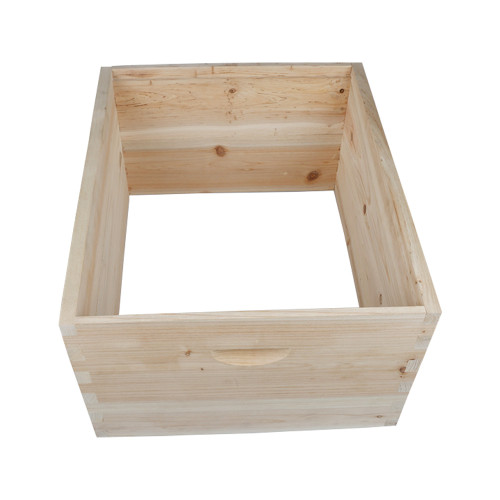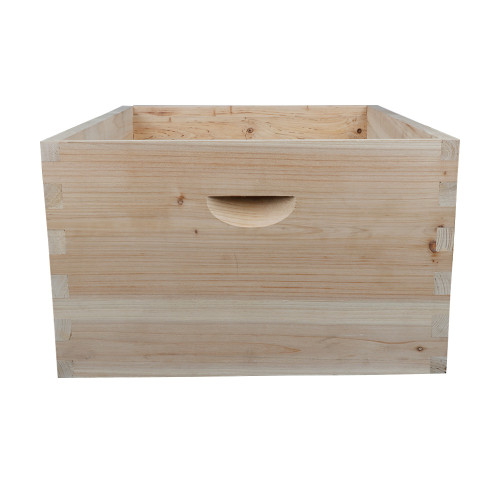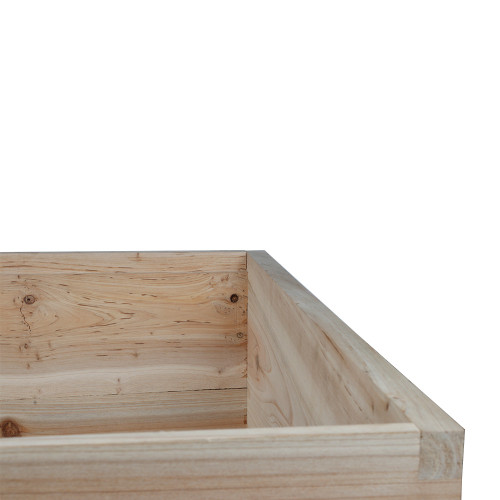 beekeeping supplies Beehive component beehive body/ super box wooden hive box
Item specifics
Material

China fir/ New Zealand Pine
Size

505*410*245mm/505*410*168mm
Type

unassembled
Description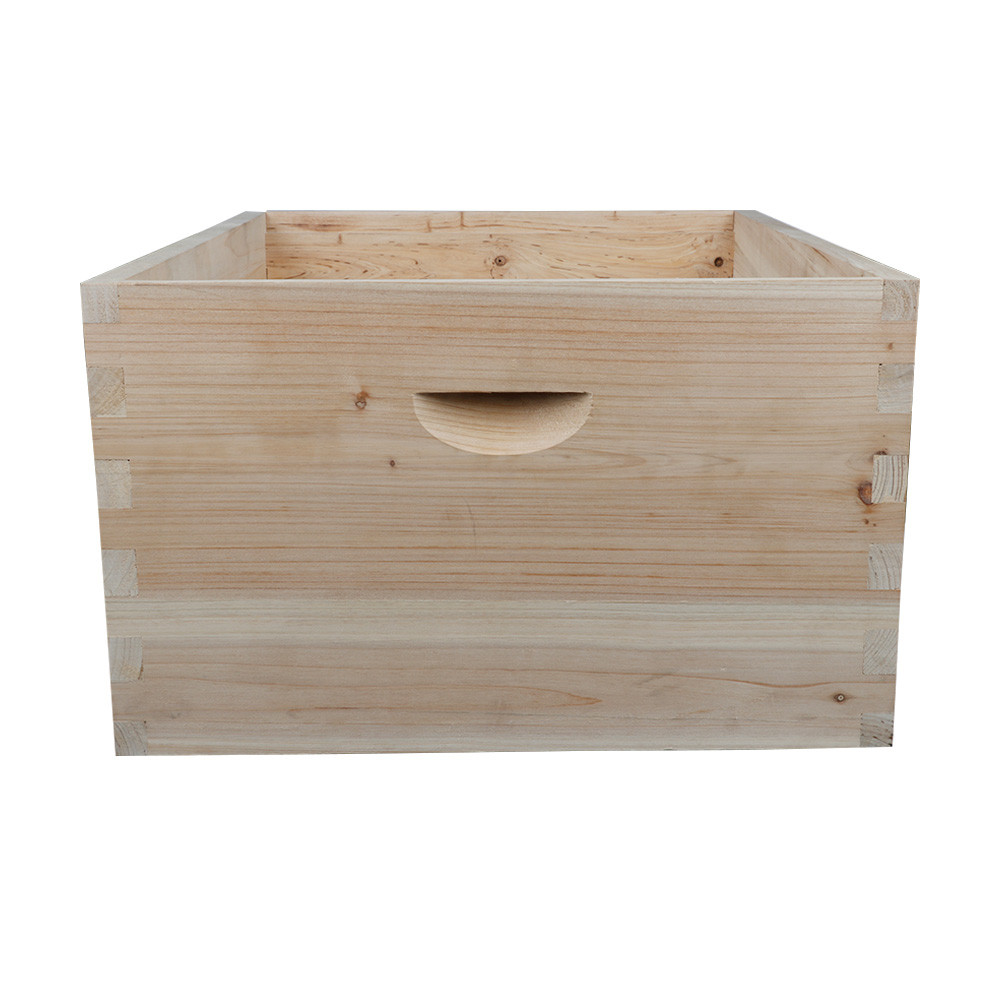 Beekeeping supplies Beehive component beehive body/ super box wooden hive box

Material: China fir/ New Zealand Pine
Size: 505*410*245mm/ 505*410*168mm
Type: Langstroth beehive box (unassembled)
Hive bodies and hive supers are rectangular boxes with standardised inside dimensions to take standardized frames.

Three heights of boxes are standard: Deep, Medium and Shallow. Deep and medium hive bodies are used for the brood chamber. Medium and shallow supers are used for honey stores. The frames holding combs have top bars that hang on rabbeted slots or rails along the upper sides of a box.

The hive body or hive super holds 8 to 10 frames that are standardized in length. The frames hold the foundation and the honeycomb that is built on it.