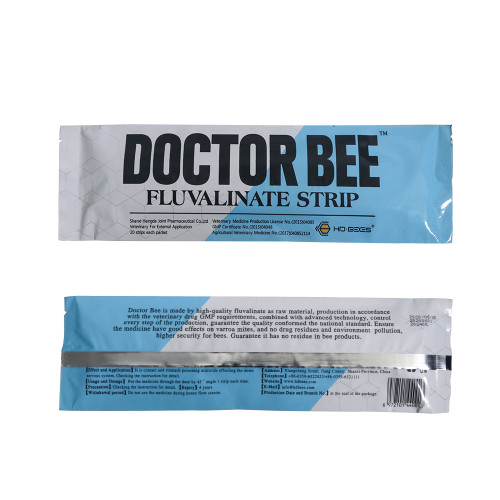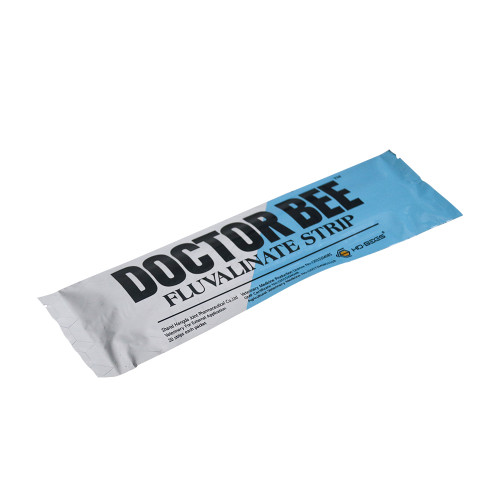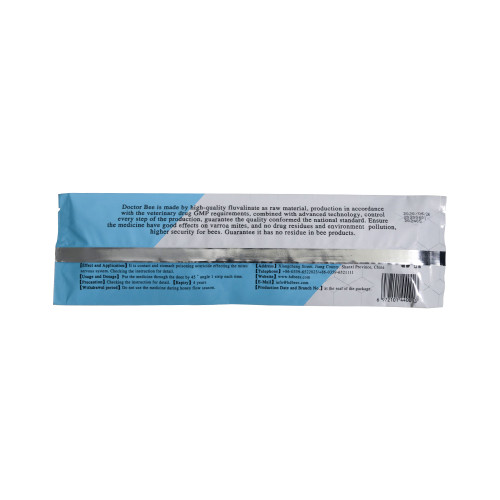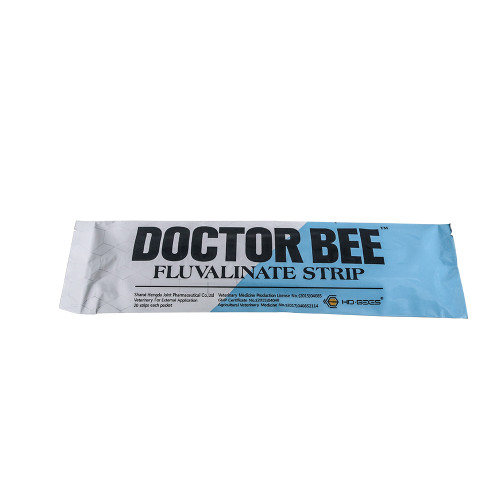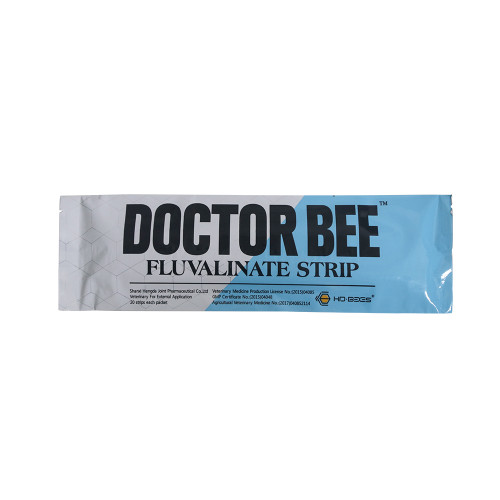 DOCTOR BEE Fluvalinate Strips 20 Strips Against Varroa Mite
Item specifics
Active Ingredient

Fluvalinate
Specification

20 strips/ bag
Purpose

Against varroa mite
Description
DOCTOR BEE Fluvalinate Strips 20 Strips Against Varroa Mite

Varroa Mite is an external parasitic mite that attacks and feeds Apis ceranaand Apis mellifera. The disease caused by the mites is called varroosis. As ignificant mite infestation will lead to the death of a honey bee colony,usually in the late autumn and early spring.The Varroa mite as the parasite possibly caused the most pronounced economic impact on the beekeeping industry. Varroa is considered to be one important factor that contributing to the global bee colonies are reducting.
Temperature: 25℃
Suitable For Season: spring ,summer and autumn
Use Dosage: Adjust according to product category
Use Course: Three times for a course of treatment
Persistence and Efficacy: 7 days per strips
Usage:
1.Take out the medicine, put in the dark for 120 minutes then use.
2.Hang the medicine on the frame of the beehive body.
3.Change the medicine every 7 days and 3 times as a course.
Notes:
1.Try for one colony first, adjust dosage.
2.Storage it in a dark and sealed place.
3.Keep it away from kids.
4.The standard beehive contains 10 comb frames.
5.Forbidden during the Honey Flow Season.
6.This product is suitable for killing varroa mite, can not be used for other purposes.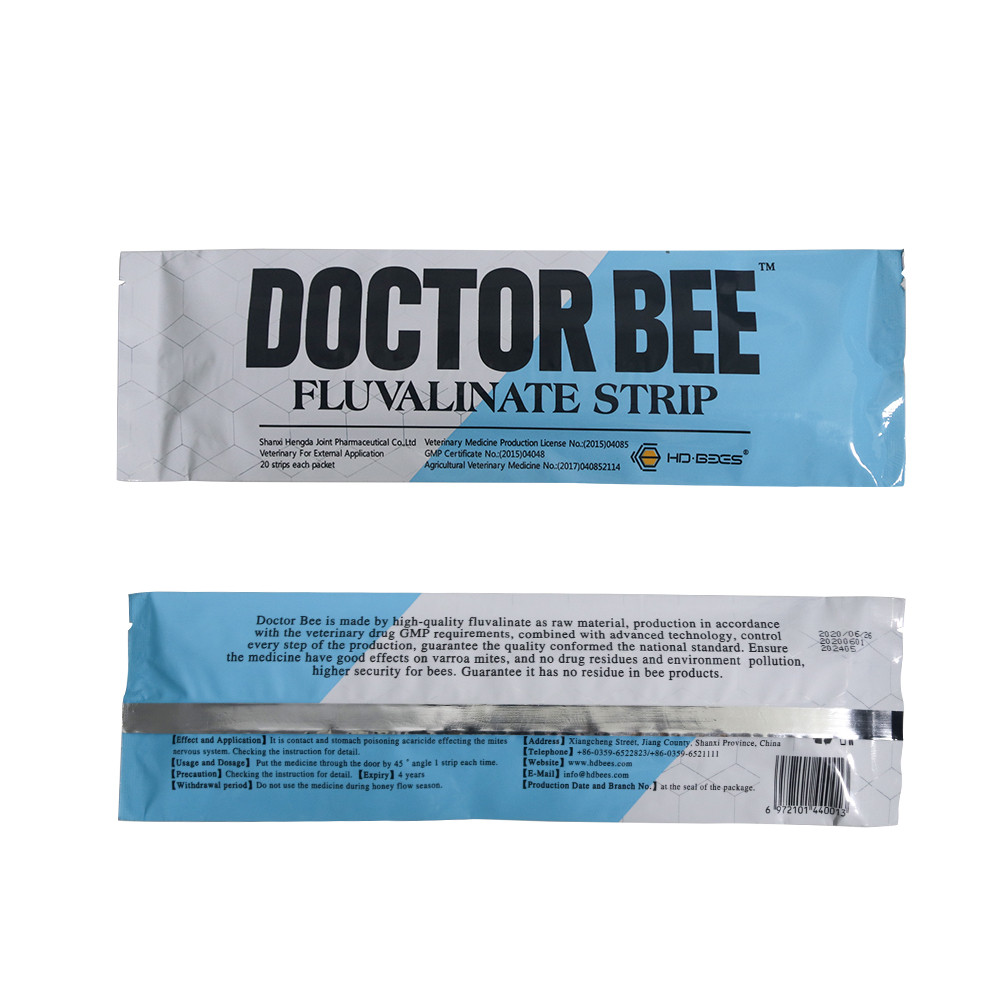 | | | |
| --- | --- | --- |
| Item No. | Commodity | Specification |
| BM01 | Fluvalinate Strips | 10 strips/bag |
| BM01-1 | Fluvalinate Strips | 20 strips/bag |
| BM01-2 | ½ Type Fluvalinate strips | 20 strips/bag |
| BM01-3 | Fluvalinate Strips | 10 strips/bag |
| BM01-4 | Fluvalinate Strips | 10 strips/bag |
| BM01-5 | Fluvalinate Strips | 10 strips/bag |
| BM01-6 | Fluvalinate Strips | 10 strips/bag |
| BM01-10 | Fluvalinate Strips | 80 strips/bag |
| BM03 | Amitraz aerosol | 500 ml/ bottle |
| BM03-1 | Fluvalinate aerosol | 500 ml/ bottle |
| BM03-2 | Fluvalinate aerosol | 350 ml/ bottle |
| BM03-3 | Formic acid aerosol | 350 ml/ bottle |
| BM03-4 | Amitraz aerosol | 350 ml/ bottle |
| BM03-5 | Amitraz aerosol | 100 ml/ bottle |