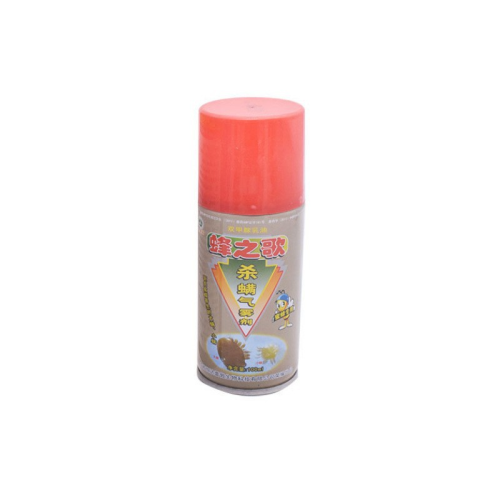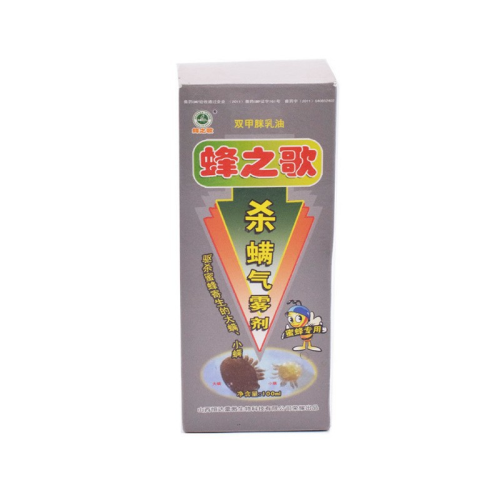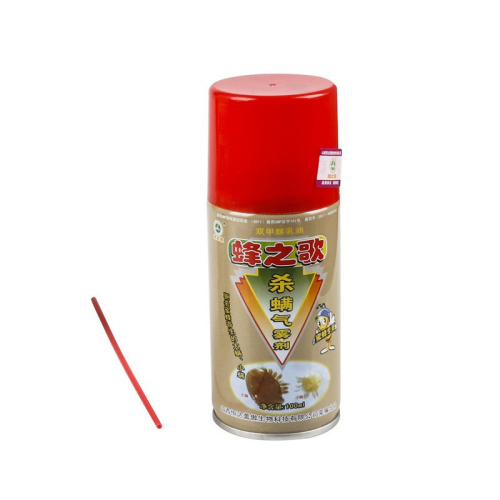 100ml Amitraz Aerosol Against Varroa Mite
Item specifics
Active Ingredient

Amitraz
Specification

100ml/ bottle
Purpose

Against varroa mite
Description
100 ml Amitraz Aerosol Against Varroa Mite

Usage:
1.Open aerosol and Shake up.
2.Insert the tube into the nozzle.
3.Press the aerosol to the beehive bottom.
Notes:
1.Use the smoker, calming the swarm.
2.Try for one colony first , adjust dosage.
3.Sealed storage.
4.Keep it away from kids.
5.Forbidden during the Honey Flow Season.
6.Standard bee colonies have 10 bee frames.
7.Press one second, once every 4 days.
8.This product is suitable for killing varroa mite , cannot be used for other purposes.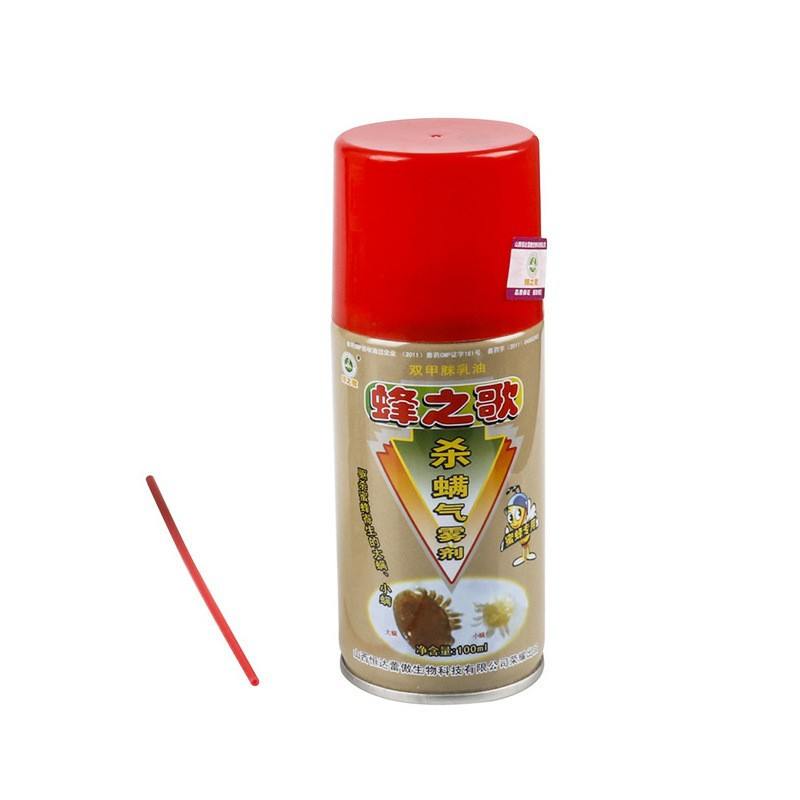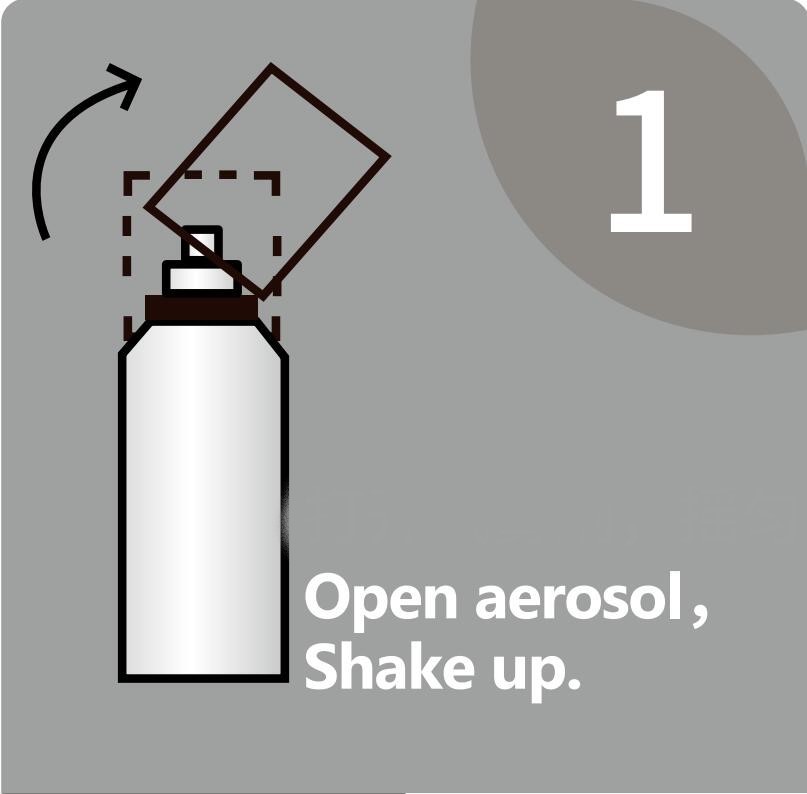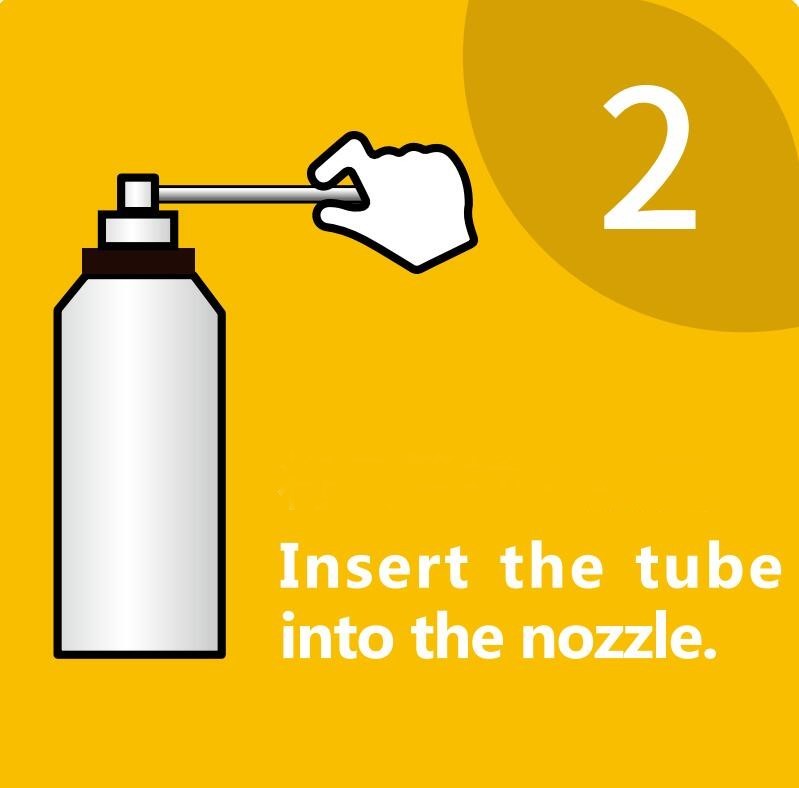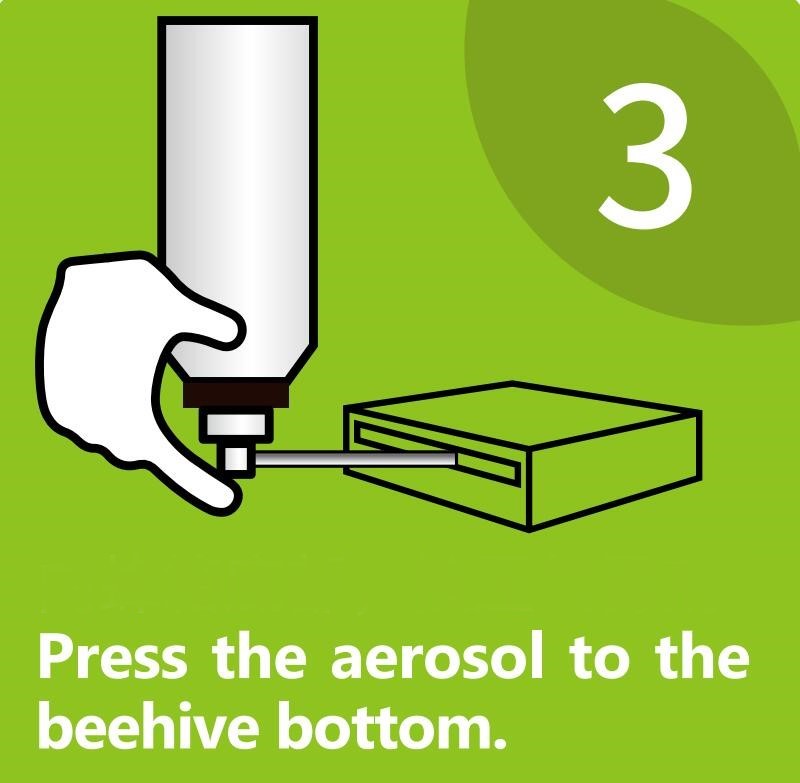 | | | |
| --- | --- | --- |
| Item No. | Commodity | Specification |
| BM01 | Fluvalinate Strips | 10 strips/bag |
| BM01-1 | Fluvalinate Strips | 20 strips/bag |
| BM01-2 | ½ Type Fluvalinate strips | 20 strips/bag |
| BM01-3 | Fluvalinate Strips | 10 strips/bag |
| BM01-4 | Fluvalinate Strips | 10 strips/bag |
| BM01-5 | Fluvalinate Strips | 10 strips/bag |
| BM01-6 | Fluvalinate Strips | 10 strips/bag |
| BM01-10 | Fluvalinate Strips | 80 strips/bag |
| BM03 | Amitraz aerosol | 500 ml/ bottle |
| BM03-1 | Fluvalinate aerosol | 500 ml/ bottle |
| BM03-2 | Fluvalinate aerosol | 350 ml/ bottle |
| BM03-3 | Formic acid aerosol | 350 ml/ bottle |
| BM03-4 | Amitraz aerosol | 350 ml/ bottle |
| BM03-5 | Amitraz aerosol | 100 ml/ bottle |